wall painting in the process will encounter problems? That's for sure. A few days ago a friend asked Xiaobian dear automatic hand painted wall process will encounter difficulties, for small make up this newcomer has just started, the problem really is more.
wall painted murals of the forms, can be abstract, figurative, but also with a different style of decoration, highlight the Home Furnishing personality. As a result of a position which is not confined to the home, living room, bedroom, dining room and even the toilet can use, so in recent years, has gradually become the new favorite home decoration. But in a beautiful wall painted murals in the production process, are often easy to overlook some small details, finally became your regret. Now have a look, some details of regret can advance prevention.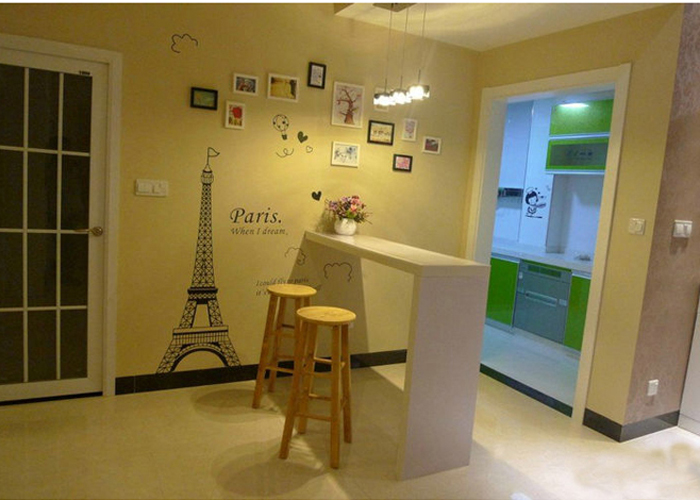 1 the waterproof do not regret much -- hollowing and cracking of
painted murals of regret phenomenon some families use before long, the picture appears convex, different degrees of cracking, or even fall off. Not only affect the wall painted murals effect also reduces the service life.
prevention wall painted murals of advice requires wall is exquisite and smooth, without Konggu, cracks are not reflective, near the bathroom wall suggestions do waterproofing Nizi, after grinding. Some special wall brush colored latex paint also need to set off. Prior to the communication with the decoration company, so after the rework.
2 non wall murals - colored difficult do need to beware of
pity phenomenon: wall painting the picture color, different carrier pigment uneven thickness, a large area of obvious color difference. When in use, the pigment off serious, the overall effect is poor, affecting the expected effect of murals.
prevention recommendations: because the murals of the carrier is not only a wall, but also the wall partition board, sheet steel and other carriers. But the request which has certain adhesion, otherwise easily cause coloring difficulties. General prior to ask painter, have a look whether the carrier of non wall, paint.
if they own dear hand-painted wall art is also possible, but the premise is must understand the problems in the process of the emergence of wall painting, or very easy to appear to generally have to give up the point.