hand-painted wall art is tailored for your new Jiezhuang works of art, which combines the traditional graffiti from the outside into the interior, let a former street art make only superficial changes become Home Furnishing wall decoration of the new favorites, it abandons the traditional pigments, and the use of professional paint, environmental protection, combined with the color and each bedroom style of its own, with the brush on the wall paintings of different styles of dancing, amazing beautiful pattern!. Whether new or old wall painting house house, let you beat all effect!
Hand-painted wall art pattern design classification: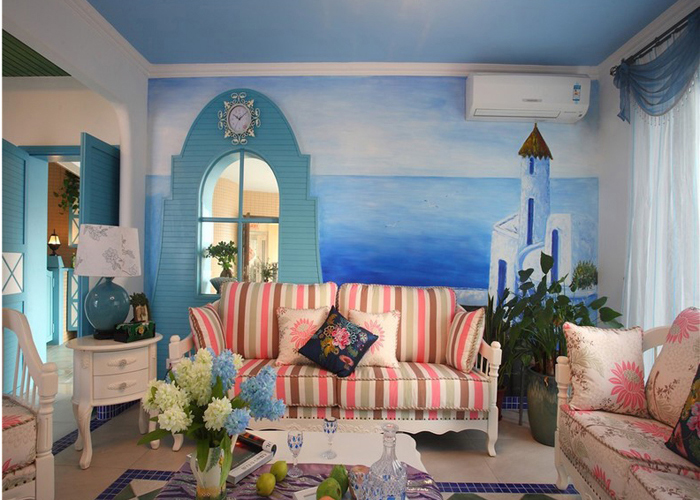 pattern class, the abstract class, a few meters cartoon, realistic, impressionistic categories and meticulous etc..
VS wallpaper wall art: 1 hand-painted wall with waterproof paint, non-toxic tasteless, not easy to fade, Home Furnishing patterns according to the style and color design, unique style, a wide range, especially suitable for the children's room, give the child a fairy tale world. 2 ordinary wallpaper cheap, stimulating; high-grade wallpaper, the pattern is single, the price is expensive. 3 though the DIY wall, but not easy to operate, easy adhesion. Thousands of color painted wall painting foundation company has professional designers, the main business for the design and creation of the indoor painting art.. Mainly for, family room, apartment, villa, hotel, guesthouse, bar, hall, school Coffee wall decorative painting, and to undertake large-scale wall painting engineering.