do not know if you noticed, now all the real estate project model, design of the television background wall is very important, even can say - the television background wall should be the crowning touch to the whole living room decoration.
For the design and construction method of the television background wall I think everyone will have their own ideas, but no matter how the design should comply with the following basic principles.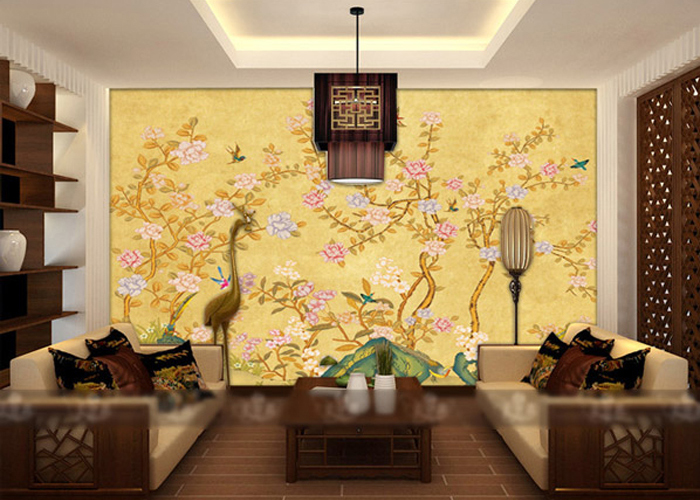 The television background wall decoration The design and construction method of TV setting wall:
1, determine the viewing position
A, determine the viewing position is the first choice of TV wall position, any non facing the viewer position walls are not suitable for being used as a TV wall. B, should choose the appropriate viewing distance according to their pre TV size, usually data is: viewing distance to the TV screen diagonal length of 3.5 to 4 times is appropriate, but I want to teach you a method more simple — — sitting on the sofa, straight arm, if you the hand can just covers the TV screen shows distance appropriate. C, in determining the television distance even after the master point is TV suspension height, usually with eyes flat (or slightly higher) for reasonable.
2, TV wall ruggedness
LCD, plasma, LED TV today although very thin, but the weight is quite substantial, so, in the construction of TV wall will be suspended when must pay attention to its firmness and stability, prevent the hanging on the large size TV appears after the accident.
3, pipeline preset circuit transformation of TV wall is a key project, should pay attention to the following points:
A, used embedded PVC tube will power lines, signal lines laid to the TV preset position.
B, after the completion of construction of a thorough examination of the outlet is not the existence of hidden dangers, must maintain a reliable grounding.
C, a signal line (i.e. CATV RF first) should also be reliably grounded, avoid and the power supply part of the formation of potential difference, eliminate the hidden danger of fire.
4, illumination
If you're used to shut the lamp to watch TV, recommend you placed one to two light background light soft TV on the wall, which can reduce the TV screen and ambient light and dark contrast. That can make the screen more downy and pleasing to the eye and to protect the role of eyesight, can shoot two hawks with one arrow.